FICO
FICO Xpress is a suite of products that includes Xpress MP, the world's foremost mathematical modeling/ programming language, and a full range of powerful optimization engines. Technologix has used Xpress MP as its main optimization engine since its inception. All our large scale supply chain design, planning and S&OP applications are powered by Xpress MP. For more information about XPRESS-MP and FICO access their website www.fico.com or contact them via email at info@fico.com.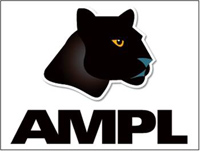 AMPL
AMPL integrates a modeling language for describing optimization data, variables, objectives, and constraints; a command language for debugging models and analyzing results; and a scripting language for manipulating data and implementing optimization strategies. All use the same concepts to promote streamlined application-building. For more information about AMPL you can visit them at www.ampl.com .
Flexsim
For large-scale, comlex simulation problems we rely on Flexsim. Our business partners at VAtic Group- SDI Systems have been developing simulation models and solutions for over a decade with the help of Flexsim products, and we leverage their expertise in these type of projects. For more information about Flexsim and their capabilities, you can visit them at www.flexsim.com .